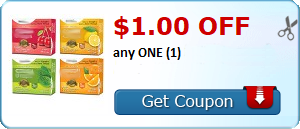 You'll want to load this one onto your store card. Get those greens into your family's diet.
Save 20% on any single purchase of loose Lettuce at participating retailers. See offer info for complete details. Check back every Tuesday for a new Healthy Offer. Expires 10/13/2014.
Disclosure: This post contains affiliate links. Clicking through these links, purchasing items, or printing coupons, come at no additional cost to you, but help keep this website running. Thank you, for your support!
Post May Contain Affiliate Links. Thanks for Your Support.