Last year was the first year we did the BBB method in our swimming pool, and it was the FIRST year the pool stayed clear! I was so excited that I could even use my frugalness in our swimming pool! Sadly we are moving and our new house doesn't have a pool otherwise I would be all over stocking up on this! If you do have a swimming pool I highly encourage you to read up on the BBB (Baking Soda, bleach, and Borax ) Method and grab this deal!
Here's your deal:
Buy 1 Clorox Bleach 3 pk. $8.98
Clipless coupon for $5 off
Final Price: $3.98 or $1.32 each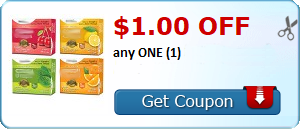 There is also a $5 on $20 Clorox products Savingstar offer here that you could stack.