Check out these new coupons that you don't see pop up to often! Print these now and head to the club or wait for a sale price to pair these with for the ultimate savings!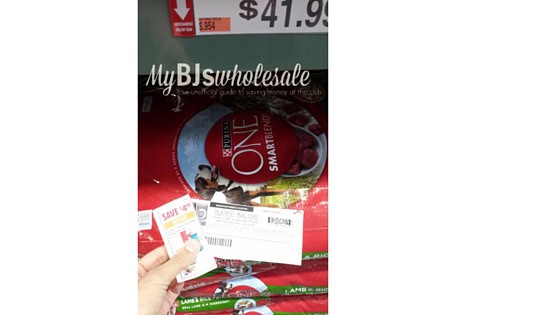 $1.95/1 Purina® Beyond® brand dry Dog food
$1.50/1 Playtex® Sport® Pads, Liners or Combo Packs (excluding 20ct Liner)
$0.75/1 Simply Potatoes (21-24oz)
$1/1 OxiClean™ Versatile Stain Remover (3lb. or larger) or OdorBlasters™
$1/2 Chili's Frozen Food Products
$1/1 Dunkin' Donuts® creamer singles (24ct)
$3/1 Ensure® Products
BOGO Cesar® Home Delights™ dog food
$1/1 Good Earth Tea Box
$1/1 Danimals Squeezables Low-Fat Yogurt 4pk
$1/2 Welch's® 100% Grape Juices
$0.75/1 Colgate Total™ Daily Repair Toothpaste (3oz+)
CLICK HERE FOR MORE BJS DEALS!  Come Hang and Score Deals with us on Tiktok too! 
MyBJsWholesale may earn a small commission via affiliate links in this post.  Read  full disclosure here