Today July 2nd P&Gs coupons will look a bit different. You may have noticed in your Sunday newspaper that they show a coupon but there is no barcode and they tell you to go to their site to print. 
Now you'll notice new, red letters on your P&G coupons, outlining even stricter limits than before.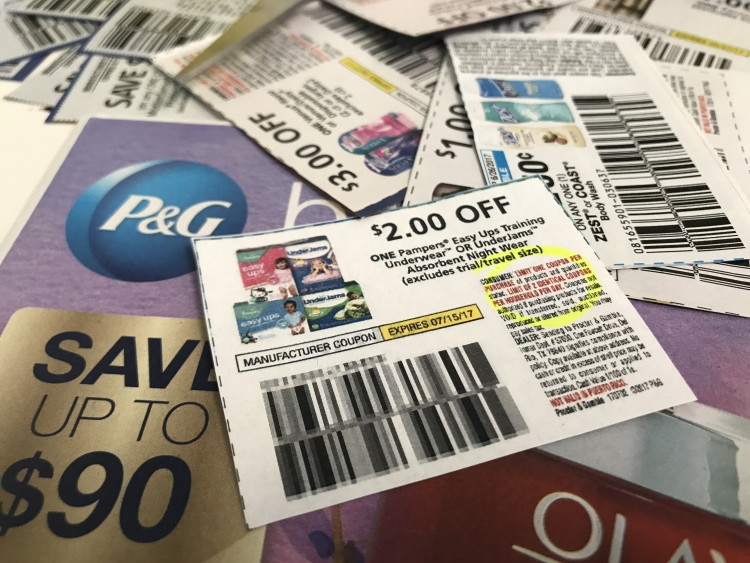 Thanks KCL for the image! 
P&G has now limited two identical coupons in one shopping trip PER DAY , PER FAMILY.  In 2010 we saw P&G putting the "4 like coupons". It seems now P&G is hoping items are not cleared off a shelf and coupon fraud can be limited.
It is a crazy world we live in where so many people are taking advantage of coupons.
Now if you want to use more than two P&G coupons you will have to wait until the next day.
What are your thoughts on this? Share below! 
See all BJ's Prices & Get Deals
Join our 6,000 members & never miss a deal again!
You'll receive instant access to your own PDF Pricebook.
AND Check out my
BJs Ultimate Shopping Guide
WITH Bonus PDFs of:
Couponing Resource List
101 Websites to Print Free Coupons From
BJ's Prices & # of Barcodes On Products
Get Yours Here.