We have two new Excedrin coupons to print and take to either BJ's or Shoprite for a nice deal.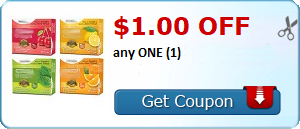 BJ's Deal:
Buy 1 Excedrin 300 ct. $16.99
Final Price: $9.99
ShopRite Deal:
Excedrin 20-24 ct. $3.49 On sale
Final Price: $2.49
Post May Contain Affiliate Links. Thanks for Your Support.