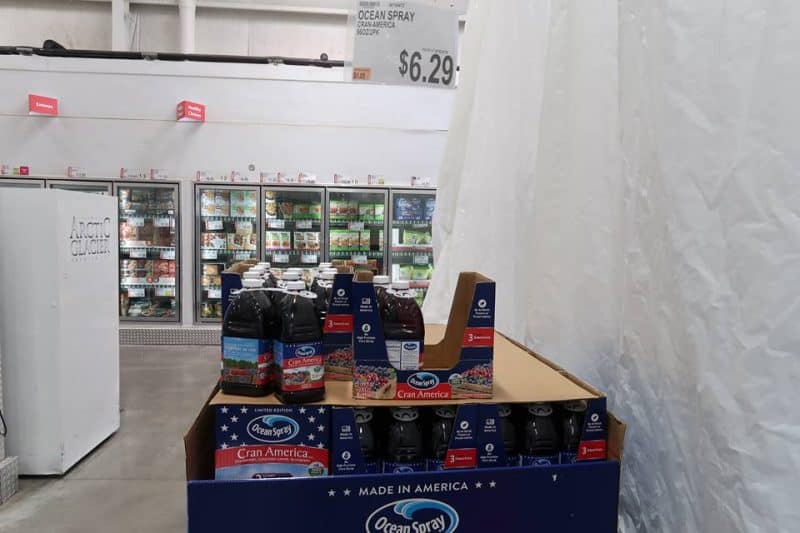 Get it while you can! Just $6.29, Cran-America™ juice drink combines 3 classic American fruits: cranberry, concord grape, and blueberry for a fun and patriotic drink available Summer 2018. This delicious juice is made in America, making it a perfect addition to your summer BBQ. It's only in stores through Labor Day, and its already pretty hard to find.
Product Information:
Cranberry, concord grape, and blueberry juice drink from concentrate with other natural flavor.
3 Classic American fruits.
100 Calories per serving.
100% Vitamin C.
60 fl oz (1.77 L).
No breakdown just $6.29! Its too good to pass up!
Compare prices and see if BJ's is the best deal on this item. The search tool compares from 20 different retailers! [favado_search_results]
Check out the FULL LIST of all the BEST Deals at BJ's Wholesale this week HERE. 

New to couponing at BJ's? Get started on our FAQ page here.
BJ's Club Quick Links:
CLICK HERE FOR MORE BJS DEALS!  Come Hang and Score Deals with us on Tiktok too! 
MyBJsWholesale may earn a small commission via affiliate links in this post.  Read  full disclosure here