Looking for some new items under a $10 budget? See if any of these recent price drops and coupon stacks at BJs are some of your favorite pickups. From select Yankee Candles to Hand Sanitizers, Muffins, Vitamins, and Downy.
*Need a BJ's membership deal? Grab one for $25 here.
Brookstone Hand Sanitizer 2pk $9.98
Hand Sanitizer is a must have during the current health crisis. Take advantage of a deal for a Brookstone Hand Sanitizer 2pk for $9.98. Each bottle is 33.oz so grab a smaller bottle and use these as refills. In-store only!

Little Bites Muffins 20ct $7.99
Take up a great discount on these Little Bites Muffins 20ct for $8.99.
Pair it with the coupon and pay $7.99 if you get it before it expires.

Choose from Chocolate Chip, Vanilla, Party Cakes, And Blueberry.
Do you have a favorite?
My kids absolutely LOVE these and they have something that makes the kiddos go crazy for them.
Delicious Danimals Smoothies 36ct $9.99
These Danimals Smoothies are quick go-to favorites. Just 3.1 oz each, easy to pack for lunches and store easily. Pair it with a $2/1 coupon until 2/10/21. Pay just $7.99.
No high fructose corn syrup, artificial colors or flavors Good source of calcium and vitamin D Includes thirty-six 3.1-oz. Danimal Smoothies (18 Strawberry Explosion and 18 Strikin Strawberry Kiwi).

19oz Yankee Candle Jars $5.98
These Yankee Candle Jars are always a great pickup at BJs. They go quick but definitely check for your favorite scents. You can usually find the car scents as well for $5.

More Tips to Save at BJs: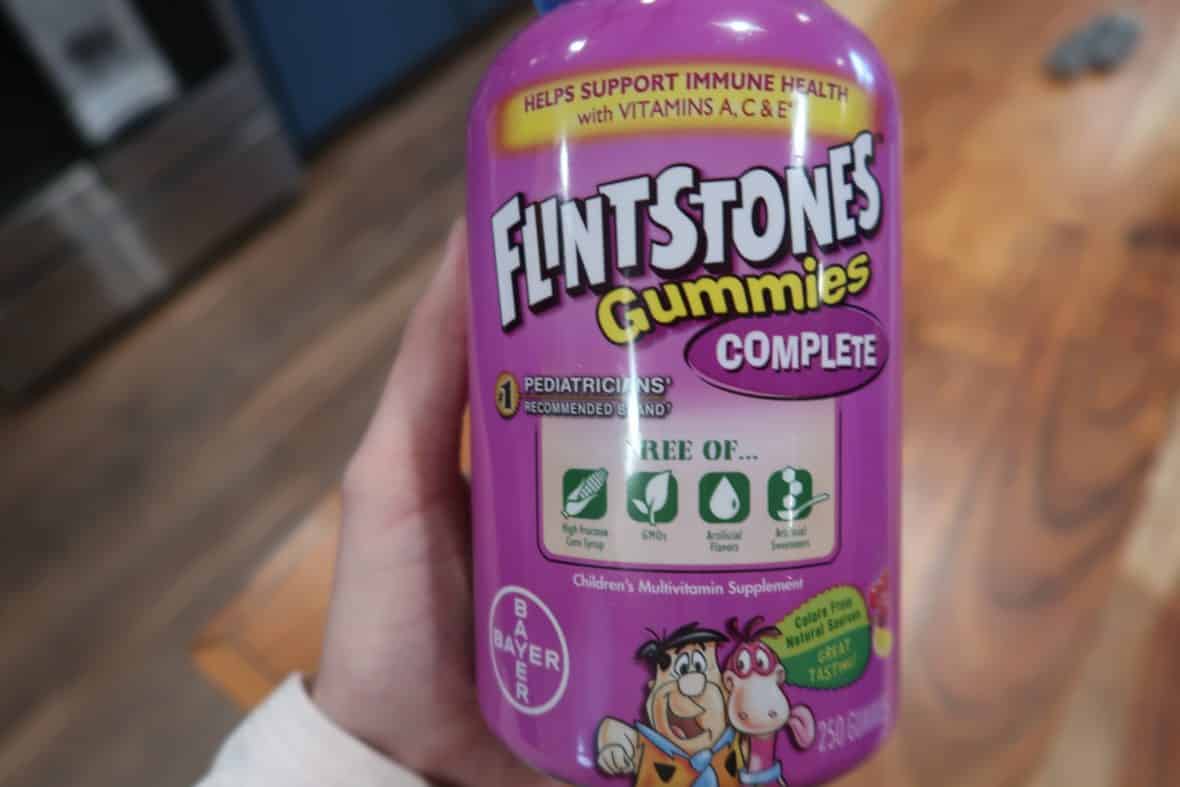 Flintstones Gummies $6.99
Flintstone Gummies are a great way to try and introduce healthy vitamins into your child's diet. Immune system support with Vitamins A, C, and E. Free of HFC, GMOs, Allergens, and Artificial flavors.
Also normally $14.99 online, so great deal in-stores! However, the coupon stack is running until 2/24/21.
Product Features:
Great-tasting soft shapes of Fred, Dino and Pebbles Colors and flavors from natural sources
Helps support bone health with the latest recommended level of vitamin D, calcium and vitamin K Helps support immune health with vitamins A, C, E and zinc
Helps support energy with vitamins B6, B12, biotin and pantothenic acid
Includes 250 gummies
Downy Fabric Softener $8.98
Fabric Softener and Detergent are great pickups at BJs. Right now you can grab a 138oz liquid Downy Fabric Softener for $8.98 on clearance. Grab it in-store with a $2.50/1 coupon until 2/17/21.
Worth noting Snuggle is only $4.49 until 2/10/21.
Check out a similar deal on Snuggle too! And be sure to Follow Us on Tiktok for fun and deals!
Land O Lakes Cheese 3lbs Deli Cheese $7.49
Rare and great item to get in bulk and on sale. 72 Lake o Lakes American Cheese slices that pair great with sandwiches, mac and cheese, quesadillas, rollups and more. Pretty long shelf life too.
Product Features:
Smooth, creamy white American cheese made from quality ingredients
Perfect for making delicious, authentic deli sandwiches 5g of protein per serving and an excellent source of calcium
Includes 3 lbs. sliced white American premium deli cheese
Lindt Lindor Milk Chocolate Truffles $7.49
Valentines is around the Corner.BJs has some great Chocolate and Sweets options. These are so good chilled or at room temp. Online for $9.99, can be in-store for even less. Currently has a coupon for $2.50/1 until 2/10/21.
Select Lindt Truffles on Sale with Coupons.
Blue Buffalo Dog Bits $9.99
Get the furry friend a treat for Valentine's or just because they are the best. These Blue Buffalo Dog Bits Treats are online for $10.99. Grab the Manufacturer coupon to save $1. This is also valid for Cat Treats.
Cereal Often $5 or Under
Right now you can get Chocolate Cheerios for $6.99, or Rice Krispies for $6.99 each. The cereal on sale right now is Dunkin Caramel Macchiato Breakfast Cereal, 34 oz. Normally $6.99, save $1 until 2/11/21.
Two bags Inside
Dunkin' Caramel Macchiato cereal is brought to life with crunchy cereal pieces and caramel-swirled marshmallows, creating the deliciously indulgent taste of the layered iced coffee beverage
Naturally and artificially flavored cereal Made with Dunkin' coffee
Be sure to check out all the latest Coupon Stacks and Clearance deals we are sharing HERE.
CLICK HERE FOR MORE BJS DEALS!  Come Hang and Score Deals with us on Tiktok too!  $20 BJ's Membership Deal HERE
MyBJsWholesale may earn a small commission via affiliate links in this post.  Read  full disclosure here