I'm surprised it has taken me this long to share on the only blog that offers deals and savings at BJ's Wholesale Club to share what the actual BJ stands for.
Today, we're diving deep into a question that has been frequently popping up on Google: What does BJ mean in BJ's Wholesale? You might be surprised to learn the answer. It's not an acronym for a corporate term or a clever marketing slogan. Instead, it's a heartfelt tribute to a beloved family member.
"BJ" in BJ's Wholesale stands for Beverly Jean. Yes, you read that right – Beverly Jean is the name of the daughter of the first president of the company. While it might have been tempting to assume that BJ's would stand for its brand, Berkley Jensen, the truth is a bit more personal and endearing.
BJ's Wholesale Club is an American membership-only warehouse club chain based in Marlborough, Massachusetts. The company caters to millions of Americans, offering everything from everyday essentials and furniture to high-tech gadgets.
However, even some of their most loyal customers were unaware of the true meaning behind the company's name until recently.
The revelation about the initials standing for Beverly Jean has led to a wave of newfound appreciation for the brand. It showcases the company's commitment to its roots and family values, reminding us that even large corporations have humble beginnings.
While BJ's Wholesale Club may also be known as or be related to BJ's Wholesale Club Holdings, Inc., this little piece of trivia about the company's name adds a touch of warmth to your shopping experience6
So, the next time you find yourself walking down the aisles of BJ's Wholesale Club, remember the story of Beverly Jean. It's a testament to the company's long-standing tradition of putting family first, a value that resonates with many of its customers.
We hope this post has answered your question and given you a new appreciation for BJ's Wholesale Club. As always, we love hearing from you. If you have any questions or thoughts, please drop them in the comments below. Happy shopping!
If you've been wanting to join BJ's you can get an exclusive $20 membership deal HERE. The regular price is $55 a year.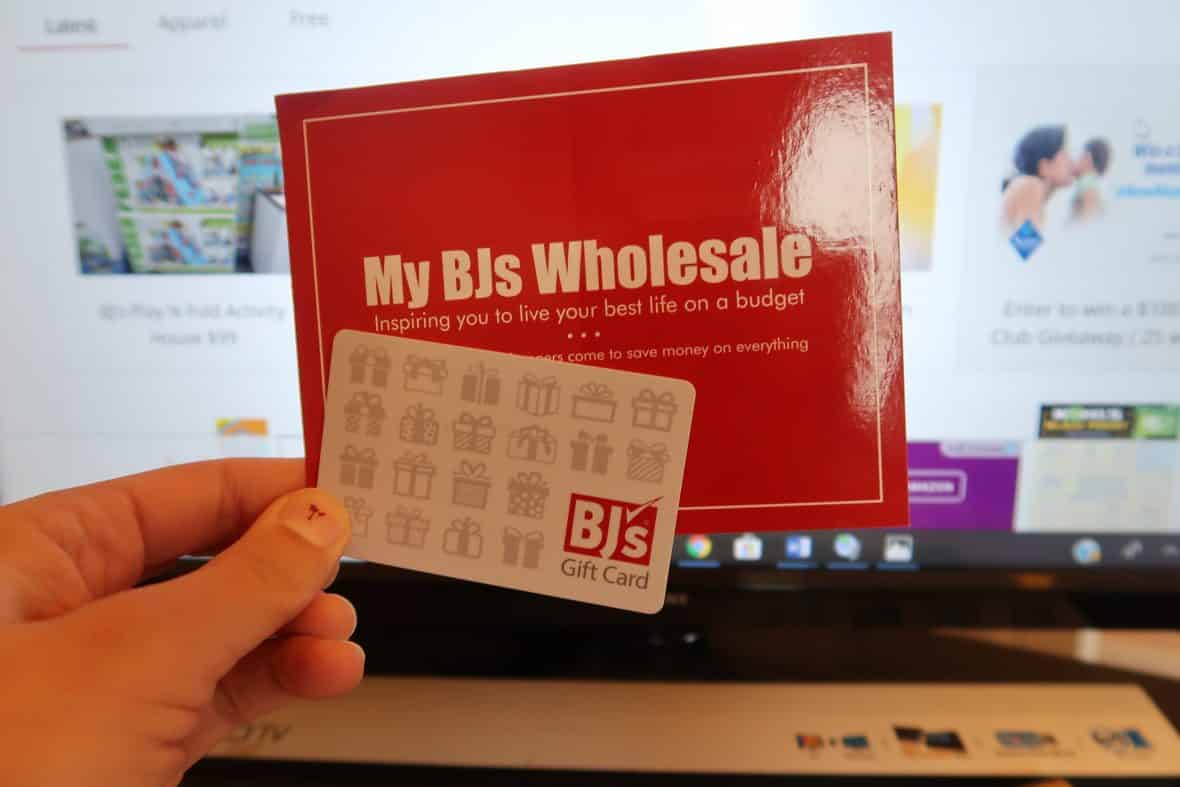 Why Join BJ's Wholesale Club: Exclusive Benefits and Savings
Are you a savvy shopper who is always searching for the best deals and quality products? If so, joining BJ's Wholesale Club is an excellent move. This membership-only warehouse club offers many benefits that make shopping more affordable but also convenient and enjoyable.
And now, thanks to our exclusive offer on mybjswholesale.com, you can get your annual membership for just $20, a significant discount from the regular price of $55.
1. Incredible Savings
At BJ's, your dollar goes further. As a member, you'll have access to competitive prices on various items, from groceries and household goods to electronics and furniture. Plus, BJ's offers a unique feature among wholesale clubs: they accept manufacturer's coupons, doubling your chances to save.
2. Quality and Variety
BJ's takes pride in the quality of their products. They offer a wide range of national brands and their own Berkley Jensen and Wellsley Farms brands, which provide the same or better quality than leading national brands but at a fraction of the cost.
3. Convenience
BJ's Wholesale Club is more than just a store; it's a one-stop shopping destination. You can buy fresh produce, high-quality meat, baked goods, and even refill your gas tank at their gas stations. Additionally, many locations offer other services like optical centers and tire centers.
4. Online Shopping and Delivery
In this digital age, BJ's has allowed members to shop right from the comfort of their homes. Their online platform is easy to navigate, and they offer convenient options for delivery or in-club pickup.
5. Exclusive Perks
Members also enjoy access to "member-only" events, travel and car rental discounts, and insurance savings. Plus, they have a monthly fuel-saving program where you can get discounts on gas per item you buy. Check out the latest list here.
And now, with our exclusive offer at mybjswholesale.com, becoming a BJ's member is even more affordable. For just $20, you can enjoy a year's worth of benefits, a significant saving from the regular $55 annual fee.
So, why wait? Start enjoying these fantastic benefits today. Visit mybjswholesale.com to sign up for your discounted membership and start saving big on quality products.
CLICK HERE FOR MORE BJS DEALS!  Come Hang and Score Deals with us on Tiktok too!  $20 BJ's Membership Deal HERE
MyBJsWholesale may earn a small commission via affiliate links in this post.  Read  full disclosure here