Activate Deal
---
Bella Pressure Cooker ONLY $49.99!
Get this deal now
Bella Pressure Cooker ONLY $49.99!
The Bella Pressure cooker is marked down at select BJs Wholesale club. If your club has this item still on the shelf it's a great price for a pressure cooker. I have a crockpot and recently bought a toaster by Bella and have enjoyed each product.
You can buy this in a club or ONLINE here. 
Check out the FULL LIST of all the BEST Deals at BJ's Wholesale this week HERE.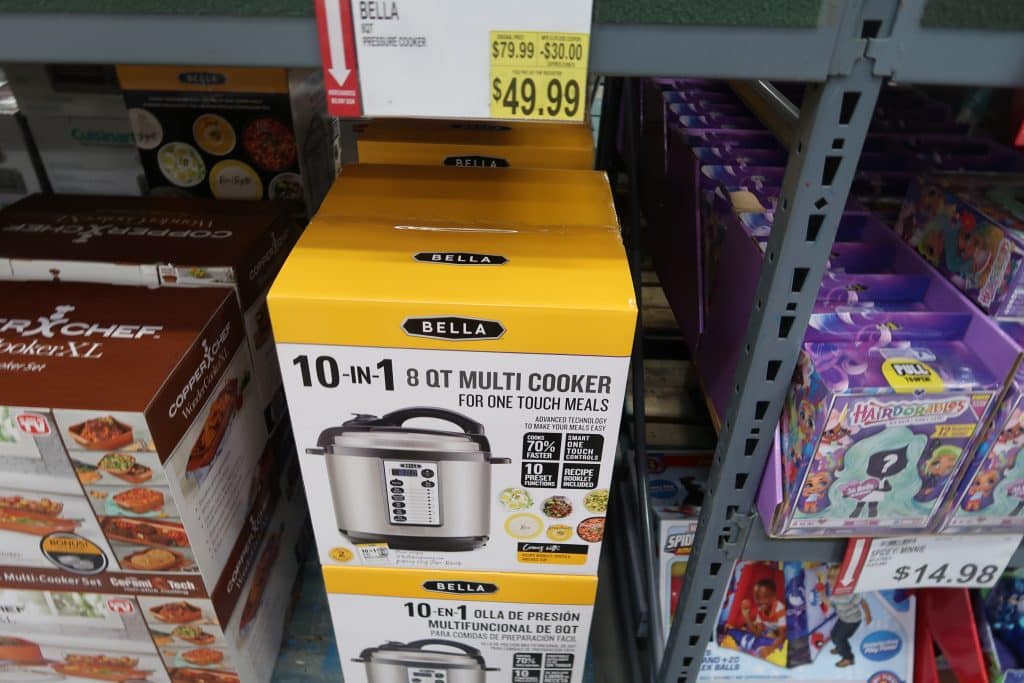 For Christmas, my husband gave me the amazing Ninja Foodi, and I'm starting a new series on my lifestyle blog every Friday sharing a recipe using it.
If you want to join in on the fun sign up to get the posts tap here and enter your email. 
8,300 MEMBERS & GROWING!
AND Check out my BJs Ultimate Shopping Guide WITH Bonus PDFs of:
 Couponing Resource List
 101 Websites to Print Free Coupons From
 2018 Coupon Insert Schedule
 BJ's Prices & # of Barcodes On Products
Post May Contain Affiliate Links. Thanks for Your Support.