Activate Deal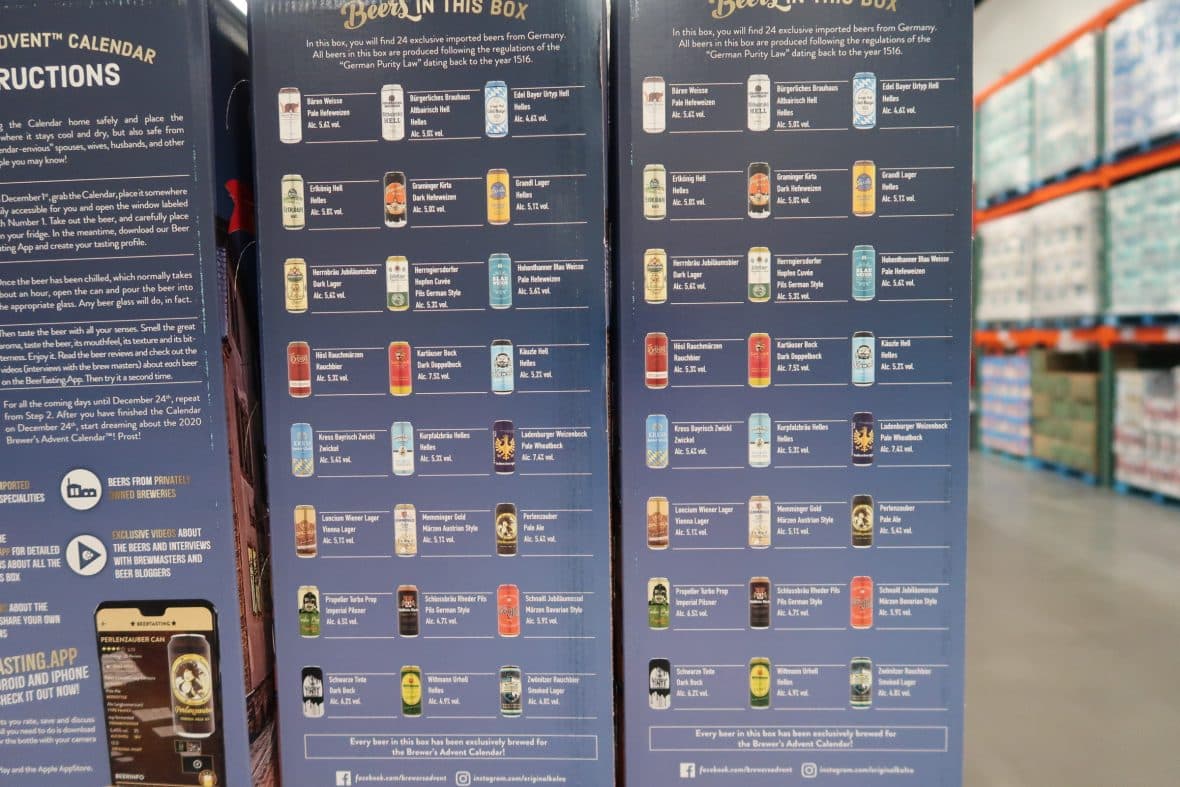 ---
Costco Is Selling the Beer Advent Calendar Again!
We're reader-supported and only partner with brands we trust. When you buy through links on our site, we may receive a small commission at no extra cost to you. Learn More. Product prices and availability are accurate as of the date and time indicated and are subject to change.
See the exact beers you get!
Well if you need a unique gift idea for the beer lover in your family consider grabbing this one from Costco! I know many of us are members to multiple clubs- because honestly they all have something unique to offer! Since I started a new website sharing all wholesale clubs here, I've been falling in love with Costco more every trip.
Head over to your local Costco and look for the Christmas Beer Advent Calendar for 2019! It has a variety of German style beers. I guess it sells out fairly quick. This was found at our Rochester store.
It is not available online at Costco only in club.
Check out the exact beers in the images below.
You get 24 beers for $59.99.
You can read more about this item by checking out the companies Facebook page here.
I tried to get a close up shot of all the available beers in this advent calendar! For $59.99 you have a beer lovers dream gift!
Or at least a fun one!
CLICK HERE FOR MORE BJS DEALS!  Come Hang and Score Deals with us on Tiktok too!  $20 BJ's Membership Deal HERE
MyBJsWholesale may earn a small commission via affiliate links in this post.  Read  full disclosure here