Activate Deal
---
New Kraft Macaroni & Cheese Unicorn Shapes at BJs
Online & In Club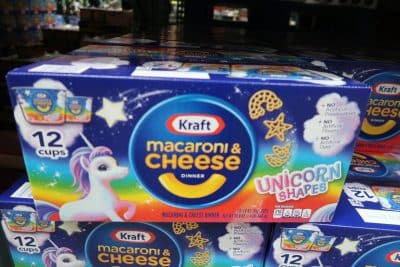 Did you see the new Kraft Macaroni & Cheese Unicorn shapes at BJs? You get 12 cups for $8.99. There is a $2.00 off BJ's coupon to use and it's part of the High Octane Gas promo.
ABOUT:
Fun-shaped macaroni and cheese bowls are microwaveable for convenience
Contains 12 cups of Kraft Easy Mac Unicorn Shaped Macaroni and Cheese, each 1.9 oz
Ready in just 3.5 minutes, Kraft Easy Mac is quick and easy
No artificial flavors, preservatives and dyes
Macaroni and cheese makes for a quick snack
Macaroni noodles and cheese sauce mix are individually sealed
Just add water
Hey! I'm Tasia
Welcome! Getting the best deal shopping at BJ's and beyond has allowed my family to experience financial freedom. Sign up for tips and ways to save a ton.
SEE ALL THE AMAZING DEALS WE ARE POSTING AT BJS & OTHER STORES HERE.