Activate Deal
---
Nice Clorox Wipes & Detergent Deal at BJs
BJs members can save on Clorox items this month with a new gas promotion that ends on 5/29. To see the full list of all the qualifying gas items please go here.
Also, don't forget the BJs High Octane Gas promo ends May 8th! See the full list here.
[Slimattopemailsignup]
After buying both and gas savings it's like paying $16.73 for BOTH items!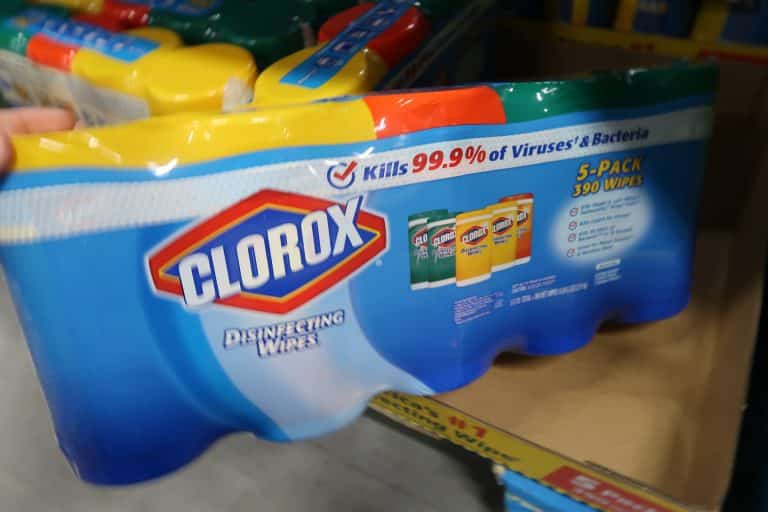 Buy 1 Clorox Disinfecting Wipes 5 pk. $14.99
Use the $2.50/1 BJs coupon expires 5/22 or add to your card
AND Use the $0.50/1 Clorox wipes printable coupon here
Buy 1 Clorox 2 Detergent 112.75 oz. $15.99
Use the $3.00/1 BJs coupon expires 5/22 and
Print and use the $1.25/1 coupon here
Before gas savings total: $23.73
Receive 25¢/gal of gas when you buy two participating items- $7.50 savings when you get 30 gallons of gas
Final Price: $16.23 for BOTH!
SEE ALL THE AMAZING DEALS WE ARE POSTING AT BJS & OTHER STORES HERE.
CLICK HERE FOR MORE BJS DEALS!  Come Hang and Score Deals with us on Tiktok too! 
MyBJsWholesale may earn a small commission via affiliate links in this post.  Read  full disclosure here