Are you feeling like you are missing out on all the amazing markdowns BJs has every week because you are not a BJs member? If not you can take a glimpse at our recent posts here and I bet you will be thinking of grabbing the $25 BJs membership here.
Or if you are super cheap like me– no shame here, you can read below for ways to shop at BJ's Wholesale Club without a membership.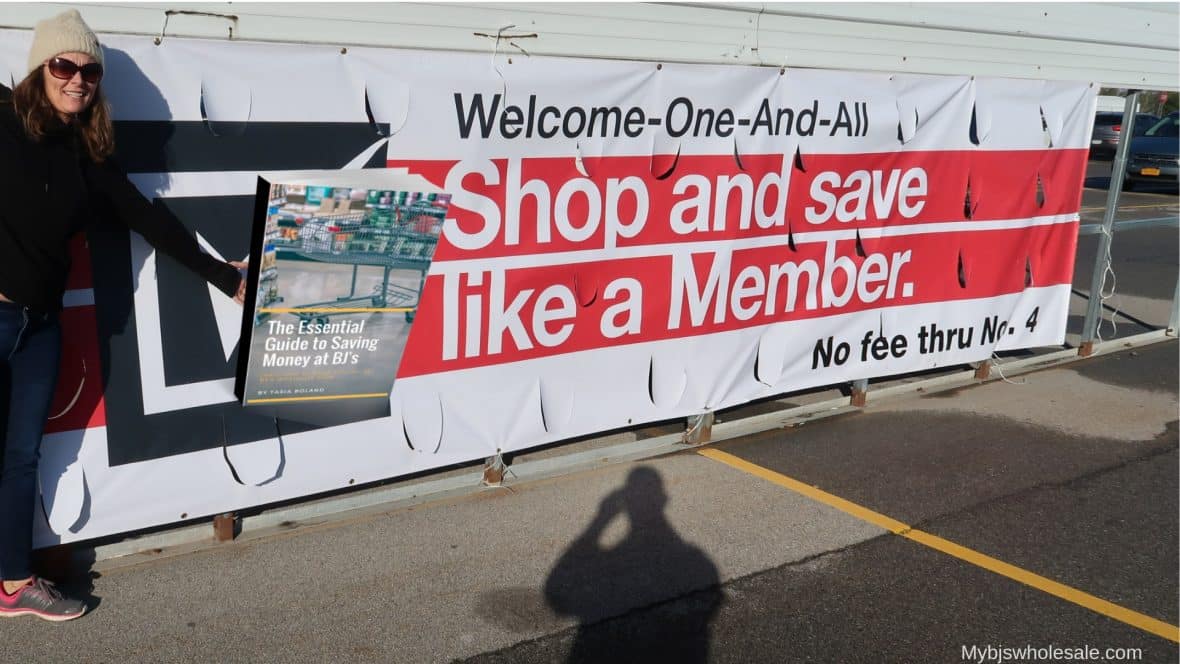 SHOP FOR ONE DAY
You do not need any membership to just walk into BJs to shop. You can go through the entire store find what you like and see if it is even worth the membership.
If you find something you like and do not have a friend with you who has a BJs membership you can go to the customer service desk and grab a one-day shopping pass.
When you use a one-day shopping pass at BJs you will be charged a 20% surcharge over and above BJ's listed prices on all merchandise except alcohol.
If you decide to buy a membership seven days after shopping with your one day pass that 20% surcharge will be applied to your membership.
If you want to learn how to MAXIMIZE your savings and shop smarter this year at BJs, grab my new Ebook to teach you how to do just that here. 
ORDER ONLINE
BJs recently added a new membership option, online access only membership. For $10  for the whole year, you can shop online only. I know it's not FREE but it ends up being $0.83 per month to shop online at BJs and get member prices. 
Not all items found in a club are available online. It's worth looking into though because there are still awesome online clearance deals. 
3-MONTH FREE TRIAL
Check your local newspapers for the three-month free trial memberships. I haven't seen one online in months. It is worth calling your local club to see if they are currently running a free membership trial.
I was told by a BJs employee you can only get a free trial when you go to your local club's customer service desk.
This past year BJs did a Welcome One and All event for the first time where shoppers didn't need any membership to walk into the store and shop and no surcharge when purchasing items.
For other Membership Options at BJs Read or Pin
Get All The Best Free Spots To Print Coupons
Subscribe to get your own Coupon Resource List. Instant Download.
Post May Contain Affiliate Links. Thanks for Your Support.