New Breathe Right Nasal Strips Coupon
These are fantastic for those that clog up real bad with sinus allergies, or if you have a Cold and can't breathe well at night. Fall allergies are fast approaching so this may be something to consider.
Note these are also Drug-Free, so there's no harmful or addictive nature to these strips.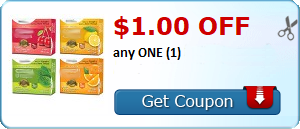 Here's the breakdown
Purchase Breathe Right Extra Clear Nasal Strips 44 ct for $14.99 ( if your store still has this size
Otherwise the new size is now 72 ct. and costs $22.99
Use the $1.75/1 manufacturer coupon in the app or print here
Final Price: possibly as low as $9.23 if your store has the clearance one.
Check your store for price-reduced ones!
SEE ALL THE AMAZING COUPON STACKING DEALS WE ARE POSTING AT BJS HERE HERE.
New to couponing at BJ's? Get started on our FAQ page here.