It seems almost daily I am seeing articles pop up in my feed for Costco! The deals the finds and I always think, have they tried BJ's?
I like to think that BJ's Wholesale club and I found each other by fate.
As a kid growing up in Wisconsin I only went to a warehouse type store with my grandparents called Woodman's.  It was also the same place I sat on the bottom of the cart and had to keep putting my finger around the shopping cart wheel.
After my grandparents told me to not do it, I finally learned my lesson when my nail went around the wheel and ended up coming off!
I was shocked to see my grandma open the box of Band-aids right in the store and put one on me. Of course, it made the tears slow down a wee bit.
Part of my frugalness comes from my grandma. She didn't want to pay for that box of Band-aids because she only needed one and to look at her crying granddaughter. Oh, dear! She ended up having to pay for it.
That was it until BJ's and I had our first date.
It was back when I was working at a non-profit. The employer allowed everyone to purchase a BJs membership for $20 for the year. I asked my co-workers why I would need one, it was just my husband and I.  That was the same job I was laid off while on maternity leave and it started a fire in our soul to pay off our debt while we were flat out broke!
They all raved about it and what got me- they told me this was a deal of the regular membership! Anything that is a "DEAL" for me is very hard to walk away from.
Here we are ten+ years later and it's my favorite store! It keeps things interesting all the time.  If you shop there once a month you will always see different items.
What gets me the most, the warm tingling feeling I get when I shop at BJs- is the deep discounts. I could list so many over just the four years I've been blogging, instead, I'll link to all the recent deals we have found here.
I would like to see Costco top that.
Plus BJ's takes MANUFACTURER coupons. This is a frugal lover's dream! If you have kids and need to only shop at one store for a deal, this is your dream!
Below are my favorite finds over the past year at BJs.
Let me know what you have found at BJs that tops your favorite list! Plus when our amazing readers leave comments they are automatically entered to win a weekly $25 BJs gift card in the weekly drawing.
Win-win my friend. Have you gotten rid of your more expensive Costco membership yet?
If you can't remember to type in mybjswholesale.com every day into your browser to check for the daily deals we post, you better sign up for the newsletter below.
And if you shop at warehouse clubs frequently be sure to avoid these SEVEN items on your next shopping trip. 
My Favorite Finds at BJ's Wholesale Club:
BJ's runs their own store coupons on this exact item frequently. I check the coupon database when I've misplaced my coupons! Well, that was before I got my amazing $2.98 coupon organizer from BJs!
For $6.99 for this huge bottle, you can't go wrong. BJ's brand items come with a 100% money back guarantee. A NO brainer deal.
Stock up on school/office supplies the beginning of Sept. when all the school items are marked way down. These composition notebooks are $0.50 each and you didn't have to stack any coupons or go to a million different stores to snatch one.
This item is so worth the cost of a $15 a year membership! It's $29.99 for this bottle and about every other month you will see a $6 off BJs coupon. This is when you buy one friend. If you see this brand at Target you will pay $20 for a tiny little bottle.
This is a great way to sneak in extra veggies to your day or your kid's smoothies. The chocolate one I've used in Brownies or any other chocolate treat to get the girls extra veggies. Okay, not extra, their veggies for the day!
Read or Pin for later: 19 Tricks to Try For the Kids Who Refuse to Eat Veggies
If you like to do a lot of cleaning with natural ingredients this is a place to stock up. The big bottle gets you through and only costs $3.49!
There are so many uses for Vinegar! I love pinning this kind of stuff! If you do too come on over to Pinterest and join me! 
Where else do you see price reduced by $20 on items?! What a fabolous price for this car holder! And what a great blog to follow so you can see these deals THE day we post them! Who wants to miss out on a deal like this!
You better join our newsletter now friend.
[Slimattopemailsignup]
If you have a little one, the Berkley Jensen Formula is a great price without any coupons. It just so happens for the last four months we've had an amazing coupon stack on it. Making this huge 48 oz bottle only $15.99! See the details for the coupons here.
Not just the Nature Source meat with a current $2 coupon- almost all meat I find at BJ's is cheaper than area retailers. Check out our meat comparison of Aldi and BJs here. Plus they have coupons and if you like Perdue you will find amazing deals with their regular price of chicken and the manufacturer coupons from Perdue's website here. 
Pickles are crazy cheap! The regular price is $2.99 for both! Again, you will find coupons for Vlasic every once in a while when you check the coupon database. 
Never buy Brita filters again! The BJ's brand filters have great reviews, cost less and fit into your Brita Filter! That's right you can read our article here with one of our very own writers who use it!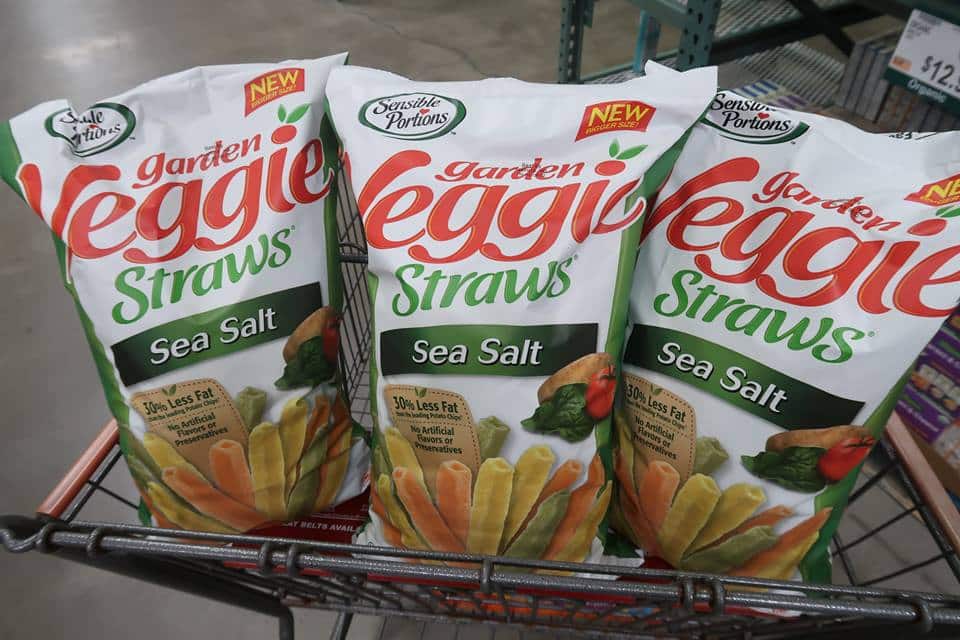 If Vega protein is out of the budget what about a bag of Veggie straws? Kids love them and they are supposedly "healthier" than potato chips! Either way, this huge bag is $5.99 before any coupons at BJs.
BJs has a great selection of fruit snacks for families. Choose from organic to all fruit juice to dried fruit.  It's the best bang for your buck. One 80 ct. box of Welch's is only $10.99
You should only buy Febreze at BJs! P&G frequently shares the BOGO Febreze coupon and it times perfectly with a BJs coupon. Right now as I'm writing this post we can get a major deal on these. Under $3! Check it out here for details. 
I HAVE to include beer. The price for beer is usually cheaper than our local grocery store. And when your a busy parent and you don't want to stop all over, BJs has ya covered for your adult beverage.
SHOES! Do not miss out on the amazing deals BJs has on shoes. The selection is smaller but the good news is shoes come and go with each season. When they do have markdowns you can score name brand shoes for cheap. Just a week ago I spotted these Men's crocs for only $19.98.
Condiments, in particular, this jar of Mayo!  My husband and I eat egg sandwiches almost daily. He is a daily user I'm almost daily.  The truth is we pay only $6.79 for this jar and for our monthly need of the stuff, it doesn't break the budget for my Hellmann's loving family.
If you are going to shred your own cheese, you need this 32 oz size. When a recipe calls for a cup of cheese you've just about used the 8 oz size from the grocery store for $2. We buy BJs brand brick of cheese for $5.99 for 2 pounds!
I could go on and on with all the amazing deals I've found at BJs. I encourage you to check out the wholesale club and if you go to one that doesn't give you that warm fuzzy feeling try another store. Although all BJs try to stay consistent with their brand, each store has a different manager and team in charge.
If you need to learn how to really shop at BJs to save money and want to get in on all my best tips for saving grab my new Ebook on how to save and coupon at BJs here. Use the code DEAL30 and checkout and it will be under $5 for an 87 page ebook and four bonus freebies! 
To end the post I'll share a few more images of amazing deals we've found lately!
Share your thoughts with us below- What are your Favorite Finds at BJs?
CLICK HERE FOR MORE BJS DEALS!  Come Hang and Score Deals with us on Tiktok too!  $20 BJ's Membership Deal HERE
MyBJsWholesale may earn a small commission via affiliate links in this post.  Read  full disclosure here