I've been a BJs member for over ten years. I have yet to get an offer in the mail for a $25 membership to renew. In fact, as a member, I'm a little disappointed they aren't giving us better discounts on a renewal membership.
I know I'm not alone. Almost ALL of the members of our Facebook group feel the same way. So we started trying to get a deal on our BJs membership.
Success! We found one and it has worked for a few years now.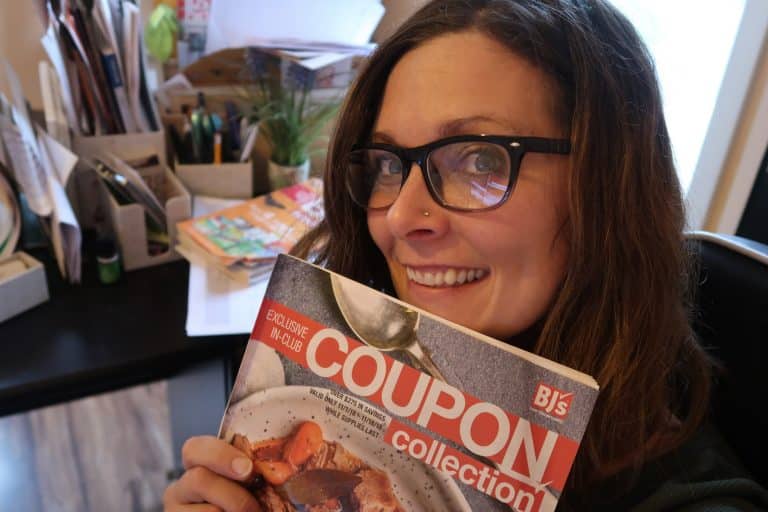 Don't be offended if you saw the recent Shop One and All promotion BJs did, where anyone could shop the club for free, and they had tables at all clubs near the front entrance that said for  "Non-members". They got cookies and coffee.
Well, I walked right on by even though I wanted to say, what the heck.
Today you can renew your membership for a deal.
Here's How Current Members Can Get a BJ's Membership Discount
How it works is I have a link for you to go through here. 
What you will do is sign up using your spouse's name or a different primary member here. For example, if you are the primary member on your BJs membership card, have someone else in your house be the primary.
Create a separate email account if needed as well.  It's free to create a new email account. I always make a new one through Gmail.
If you have a signed in an account through bjs.com do not add that same info at the bottom where it says, sign in so we can find your information.
You will pay $25 out of pocket. There will be tax as well.  That is how you will pay half the price of a renewal. The regular membership is $55.
HEADS UP- when you sign up for a membership through BJs.com or Groupon or any site online or even in-club they now have automatic renewal. This means you will automatically be renewed for another year when your membership expires. If you don't want that you will have to CANCEL it on your own before your membership expires.
When they auto-renew your BJs membership you will pay the full $55 price.
PLUS you can win a BJs gift card weekly on our blog through here. 
For $25 a year that's like paying $2.08 a MONTH! With all the deals we find at the club it's well worth it.
If you have any questions or need help let us know here. 
Check out BJs Monthly Coupon Book Scans & Matchups ( ones sent to you) Here
Check out BJs in Club Booklet Scan & Matchups here
Will you be renewing this way?
Post May Contain Affiliate Links. Thanks for Your Support.