I've been a BJs member for over ten years. As a member, I'm a little disappointed they aren't giving us better discounts on a renewal membership.
But BJ's Wholesale Club has heard from its members, so I am very excited about it.
You can renew your BJ's Wholesale Club annual membership today and get a $30 discount!
When it comes to saving money, wholesale clubs are the place to be. You can find fantastic deals on everything from groceries to clothes to appliances.
SCROLL DOWN TO RENEW YOUR BJ'S MEMBERSHIP FOR $20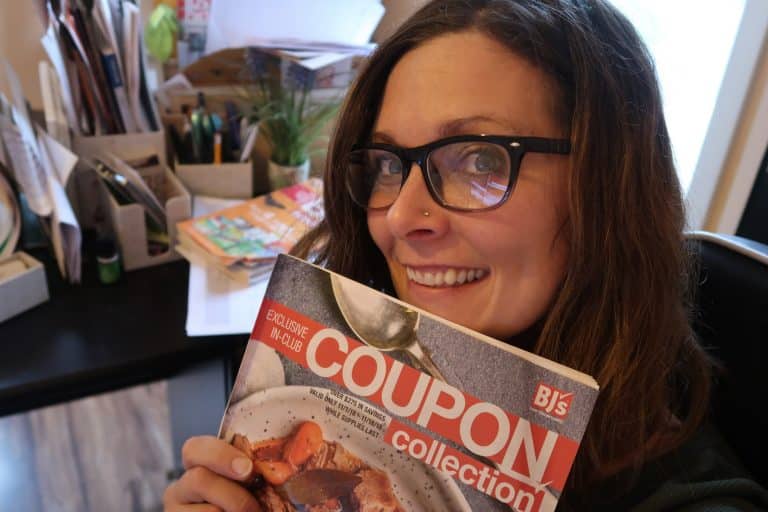 And if you renew your membership today, you'll get an extra $30 off the regular price of $55. That's a whole year of savings for only $20!
Here's How Current Members Can Get a BJ's Membership Discount
Right now, BJs has made a spot for members to renew at a discount price!
*Please note this is for existing members. Your BJ's membership must be expired to renew for a deal.
You can get a $20 BJ's Membership for new members online here.
*Update: This offer comes and goes; I never know how long it will last. BJ's ends it and then resets it. If you are very upset about this, contact BJ's and let them know you want a renewal deal like they offer new members.
Tap here and fill out your information to renew for $25! Your membership MUST be expired first.
If you have a rewards membership, you can renew for $55! Which is typical $110! It's quite the savings, my friend.
If you still have a current BJs membership, it does say you can't renew. This seems odd, but you can renew the day after your membership expires. Be sure to bookmark, Pin, or whatever you need to with this page.
I'm not sure how long this offer will be good for.
You can find your BJs membership expiration date at the top of your BJ's receipt.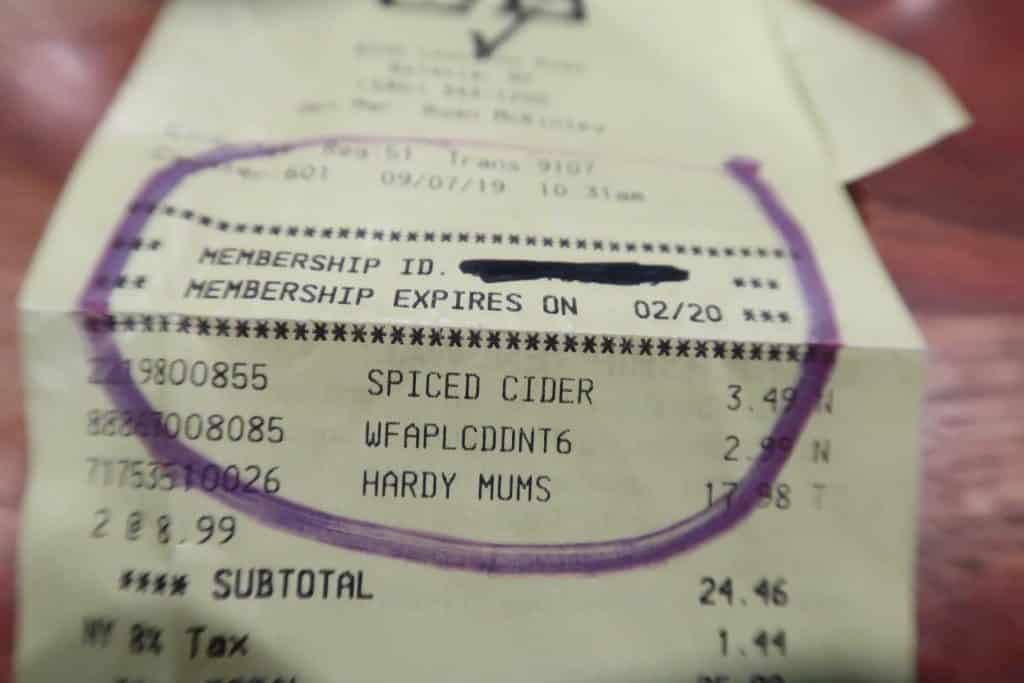 For example, our membership is up in Feb. So when I bring this coupon in to renew for $25, I will add 12 months from Feb.
How exciting are these BJs members?!
*Don't Have a BJs Membership? Grab a $25 BJs membership through our online link here. (No need to head into the club to get the deal)
BENEFITS TO RENEW YOUR BJ'S MEMBERSHIP FOR A DISCOUNT
Did you know that name brands offer coupons? The only club which accepts manufacturer's discounts is BJs. They allow me to use my store coupon plus any manufacturers' offers for even more savings!
It might sound like these extra perks aren't essential or meaningful enough compared with others, but I assure YOU this saves us money every time without having too much trouble finding deals online because all the best deals at BJ's are shared on this blog!
Quick Look at Benefits
Save on Name Brands – You'll save big on leading name brands, from groceries to health and beauty to home goods.
Coupon Savings – Keep in mind that BJ's is the only club that accepts all manufacturers' coupons. They allow you to use manufacturer coupons on top of any store coupon that is available on corresponding products. Each month, you will also receive a monthly mailed coupon booklet.
Exclusive Savings – Access to exclusive savings in-Club, on BJs.com, and through valued BJ's services, such as member-only direct TV packages
Exclusive Brands – You can save on their high-quality Wellesley Farms and Berkley Jensen brands that offer an even greater value.
Gas Savings – BJ's Gas has super-low gas prices every day! Plus, My BJ's Perks MasterCard Members save an additional 10¢ off/gallon. With BJ's new High Octane gas promotion you get a discount of 10 cents off a gallon of gas for every High Octane purchase.
Membership Guarantee – For Real! If you're not satisfied, they'll refund your membership fee!
BJs now Offers Unlimited Same Day Delivery Option! Get the details here.
HEADS UP- when you sign up for a membership through this discount or any site online or even in-club, they now have automatic renewal. You will automatically be renewed for another year when your membership expires at the total price. If you don't want that, you will have to CANCEL it on your own before your membership expires.
When they auto-renew your BJs membership, you will pay the total $55 price.
With so many benefits to shopping at wholesale clubs, it's no wonder they're becoming more and more popular every day. Get all the great deals without having to leave your house – renew your membership online today.
If you have any questions or need help, let us know here.
Check out the awesome coupon stacks at BJs Here
Check out BJs in Club Booklet Scan & Matchups here
Will you be renewing this way?
Let us know how excited you are about this BJ's renewal discount.
CLICK HERE FOR MORE BJS DEALS!  Come Hang and Score Deals with us on Tiktok too!  $20 BJ's Membership Deal HERE
MyBJsWholesale may earn a small commission via affiliate links in this post.  Read  full disclosure here