Activate Deal
---
10 of the Cheapest Deals at BJs To Grab Now
BJ's Wholesale Club offers terrific deals on everything from groceries to furniture. This week, we've gathered some of the best deals you can find at BJ's.
Whether you're looking to save on summer supplies or back-to-school items, there's sure to be a bargain waiting for you! So what are you waiting for?
Check out our list of the best deals and head to BJ's today!
This site is dedicated to sharing all the best deals shopping at BJs and online! While you're at it, take advantage of this fantastic deal from BJ's! Get a 55% discount on your membership with the click-of-a button.
Subscribe to our newsletter, so you don't miss these posts!
Bookmark or visit this page here where all the deals we post are found.
If you need some groceries, BJ's has your back with curbside pickup for no order minimum and same-day delivery through Instacart. The deals below could end anytime without notice, so get them while they last!
Must Know Tips/Promos for Savings at BJ's Wholesale Club.
Here are the 10 Cheapest/Best Deals to Grab at BJs This Week
Use the $3.50/1 BJs coupon expires 9/5
And Use the $4/1 Aleve Product 80 ct+ (excl Aleve D Products) (LIMIT 4), 7/31 SS, exp. 08/14/2022
Final Price: $11.29
Use (3) $4/1 BJ's coupon in the app( can only clip one in the app) or from your booklet expires 9/5- You can clip the one in the app and then use two paper BJ's coupons. Ask your member service desk for another booklet.
AND Use $3/2 Dove, Dove Men+Care, Degree or Degree Men Dry Spray Antiperspirant Products ets (LIMIT 2), 7/31 SAVE, exp. 08/13/2022
Get 3,000 points with Fetch when you buy two- equal to $3 back
Get $10 off INSTANTLY at checkout – this is part of the Unilever Promo buys 3 get $10 off.
Price before coupons/discounts: $59.97
Final Price after all coupons/discounts: $31.97 or $10.65 a pack or $3.55 a spray
Clipless coupon for $2 OFF
And Use the Fetch app to get 1,500 points back, which equals $1.50!
Final Price: $7.49
Clipless coupon for a $1 off
And Use the $0.75/1 Ibotta offer here
Final Price: $5.74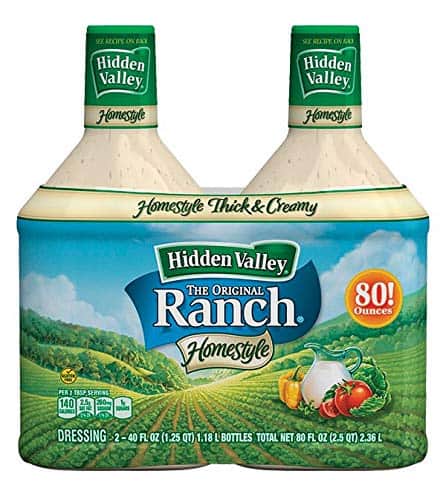 Use the $3.00/1 BJs coupon expires 9/5/22
AND Use the $0.50/1 manufacturer coupon in the app or PRINT IT HERE
Final Price: $7.29 or $3.64 each!
Buy 3 Dove Foaming Hand Wash Variety Pack, 3 pk. $7.99
Use the B1G1 Dove Hand Wash Product Max value $4.49 (LIMIT 2), 7/31 UNILEVER, exp. 08/13/2022 ( BJ's will deduct the $4.49 from your total)
Get $10 OFF at Checkout Instantly as part of the Unilever Buy 3 get $10 off promo.
Final Price: $9.48 or $3.16 a pack or $1.05 a bottle!
Buy 1 L'il Critters Gummy Vites Multivitamin Dietary Supplement, 300 ct. $14.49 ( the price has increased since our last picture above)
Clip the $3/1 BJ's coupon expires 9/5
AND Use the $2/1 manufacturer coupon here( print)
And get 10¢/gal of gas for this purchase– if you fill-up the max 30 gallons, that is a $3 savings.
Final Price: $6.49 after gas savings!
This was currently $2,998.98, You're getting a total of $2,000 in savings! This is an all weather solartex fabric that resists fading, mildew and stains.
Includes a 7 year warranty.
Score an 18-pack of Sharpie Highlighters at BJs for only $8.99! The original price is $11.99, so grab it while there is a clipless coupon.
Clipless coupon for $7 OFF this three-piece set
Final Price: $27.99 or $9.33 each!
For all of the latest WOW deals at BJ's, check out this list of the best deals to grab online.
For more ways to save money at BJ's, check out the Best Items to Always Buy at BJ's Wholesale club!
CLICK HERE FOR MORE BJS DEALS!  Come Hang and Score Deals with us on Tiktok too! 
MyBJsWholesale may earn a small commission via affiliate links in this post.  Read  full disclosure here