The BJ's one-day pass 2022 can be a great way to save money on your groceries. You can use it to shop at any BJ's location for one day only.
The day shopping pass is valid for 24 hours and you can use it as many times as you want during that period. There are some restrictions, however, such as not being able to use the pass to buy alcohol or gift cards.
BJ's offers both a one-day shopping pass in club and an online shopping pass. There are pros and cons to each of these.
We will go through both of the options to see which one makes the most sense for you.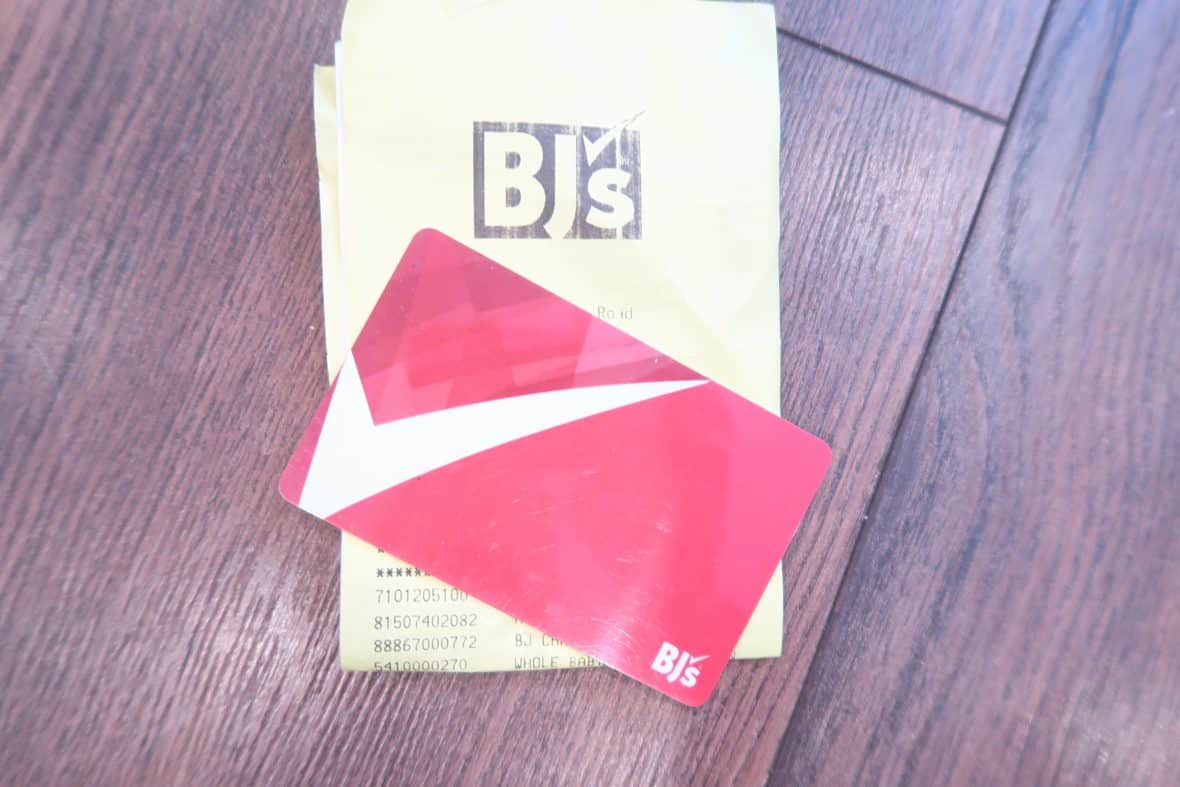 Can you Get a One Day Pass to BJ's?
Yes you can choose from a one-day pass to shop in club or a one-day pass to shop online only at BJ's wholesale club.
Get a day of shopping at your favorite store with the BJ's One Day Shopping Pass. This special pass allows non-members to experience BJ's Club stores for an entire 24 hours!
You can get this amazing offer by clicking on "One Day Passes" online here or go to your nearest BJ's Wholesale club and ask for a one-day pass in club.
Unless otherwise specified, all One Day Shopping Passes carry a 15% non-member surcharge over and above BJ's listed prices on all merchandise except alcohol.
( Before you leave on that 15% surcharge scroll down for the online shopping pass instead!)
A paid BJ's Membership is required to purchase gasoline or diesel fuel at all BJ's Gas® Stations.
If you purchase a BJ's Membership within 7 days of using your Pass, your non-member surcharge will be applied toward the Membership fee when you present your original receipt from your initial purchase at the Member Services Desk. Pay with cash, Visa®, BJ's Visa® Card, MasterCard® Card, American Express®, Discover® Network, debit cards or EBT. Sorry, no checks.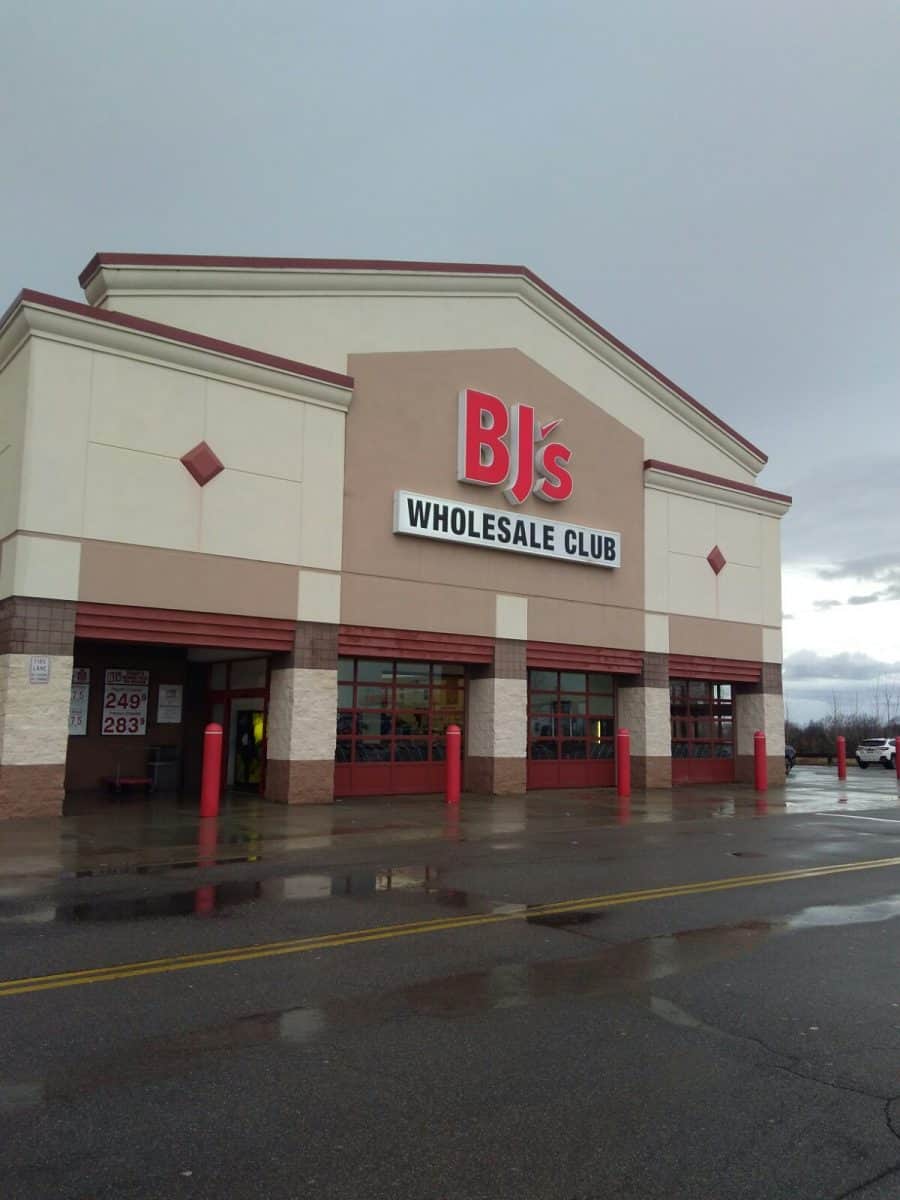 What is the 1-Day Shopping Pass for BJs.com?
If you are looking for a convenient way to shop at BJ's Wholesale Club , the 1-Day Shopping Pass for BJs.com might be right for you.
The Nonmember guests online shopping pass allows you to get 24 hours of access to thousands of products on the BJs website, including groceries, household items, electronics, and more.
Non Member Guests enrolled in BJ's 1-Day Online Pass are restricted to our "Ship It" service only. Free "In-Club Pickup" and "Same-Day Delivery" are not permitted.
Non Member Guests enrolled in BJ's 1-Day Online Pass are not able to use clipped coupons but will receive BJ's wholesale price for "Ship It" orders.
How to Get the One Day Pass Online
To get this one-day online shopping pass tap the link here and fill out your information. You will include your name, email address and create a password for the online account.
You will see a pop up window after filling out your information like this.
Then tap the Red Start Shopping button. Scroll through the BJ's.com website and find items that you would like to purchase.
BJ's Offers Flat Rate Shipping
Most BJ's purchases do not include shipping charges. BJs recently introduced a new flat rate shipping charge. BJ's online access membership offers the option to buy three items and receive the flat rate shipping charge of $8.99.
This is an amazing deal for those who want to purchase large heavy bulk items and do not have an actual BJ's membership card.
The con to the flat rate shipping is not all items are included.
How Do I Know if My Item Is Included in Flate Rate Shipping?
When you are checking out at bjs.com you will see the words flat rate shipping eligible at the bottom of the item like in the picture below.
It seems most bj's purchases in the grocery section are included in the flat rate shipping. I added six items to my shopping list and still paying the $8.99 shipping rate.
The Cons to a One Day Pass
The con side to this is that the items are an average of $1-$2 higher than if did an in club purchase.
For example, this two-pack of lemon juice is $5.59 at our local bj's wholesale club if I was to do in club purchases. The same pack of lemon juice goes up to $10.49 when I choose to ship.
On top of the $8.99 shipping charge, you will be paying more per item. When you add in the extra cost for shipping and the increased price your grocery store prices are probably cheaper.
My personal opinion is to go with the $25 BJ's wholesale club membership deal. ( I explain the different membership options below)
Then you can choose to shop in club or use the free pick up and pay option if you are worried about heavy items.
This online-only membership won't give you access to what an inner circle membership will. You won't be able to choose in store pickup or same-day delivery.
The only option will be to have it shipped to your home.
To gain all the benefits of a BJ's inner circle membership or a Perks Reward membership you can sign up for a discount membership deal on our website.
Does BJ's Do a Free Trial Membership?
At this time, BJ's does not offer a free trial membership. In the past, BJ's would put 60 day free memberships in the newspaper and online as shown above. I haven't seen one of those passes in over two years.
If you are looking to try out the benefits of a BJ's membership without committing to full membership, one option is to sign up for their 1-Day Online Pass.
BJ's Memberships
There are three different annual membership options at BJ's Wholesale club.
Inner circle, Rewards and then Credit Card Rewards Membership ( which is only available to current BJ's members)
Right now there is an incredible deal for the inner circle membership fee. You will pay only $25 for an entire year of shopping amazing deals.
For even more added savings BJ's club warehouse is the only club to accept manufacturer coupons on top of their store coupons.
For example, you can buy a box of Kellogg's Frosted Flakes and if there are BJs coupons you can use that in addition to a $1 off manufacturer coupon for Kellogg's cereal you may have found in your Sunday newspaper.
Every two weeks when the new in club BJ's coupon book comes out as shown above we scan it here on the blog and type up the matchup deals. This is a great place to start to learn the sale cycles at BJs- and to get started with couponing and learning to save a ton of money.
The Benefits of a BJ's Membership
Couponing
BJ's takes manufactures coupons on top of any clearance, sales, and other discounted items. This is a fantastic way to save on everyday items, especially with BJ's claiming to give members 25% off national brands.
You can also stack and of the rebate apps with the BJ's coupon deals as well. For example, sometimes you will see double coupons on certain items that you can clip then add a manufacturer coupon and an Ibotta offer. In the past, I've seen up to five or six offers on an item.
For an in-depth look at how to coupon at BJ's read my article here.
Second Member for Free
When you sign up for the regular inner circle membership at BJ's you will be able to add a household member to your account. You do not need to have an additional household member present to add them to the account.
This is a nice benefit. When you join Costco– they will not add a second person unless they are present and have an I.D. to show.
How do I add a family member to my BJ's membership?
Log in to BJs.com.
Hoover over [your name] at the top right of the page
Click on "Account Information" from the dropdown menu
Click on the "Membership Information" box on the left
Click on the "Add+" next to the "Add one FREE household member" text
When you sign up for an inner circle membership at BJ's you will need to bring a photo id to the member services desk at your local warehouse club to claim your BJ's membership card.
Major Gas Savings at BJ's
One of my favorite perks to being a BJ's member is the super low gas prices. Not only does the club offer a lower gas price than a regular gas station, but they also have different gas savings promotions throughout the year.
Every month BJ's wholesale club has a new list of exclusive deals for BJ's members to purchase and get an extra 10 cents off a gallon of gas. This gas benefit is only available to BJ's members and is called the Fuel Saver program.
For the current gas prices you can log into the BJ's app and the fuel price will be shown at the top of your member account.
The Fuel Saver program is a way for new members and long-time members to save money on the current gas prices. For a long list of items that qualify, tap here.
Below is a video of me at BJ's during the last gas savings promotion where I was able to save 60¢ off a gallon of gas.
BJ's Curbside Pickup Option
Another benefit of being a BJ's member is the option of curbside pickup. As a BJ's member , you can also take advantage of BJ's Curbside Pickup option.
With Curbside Pickup, you can order your groceries online and then pick them up at a designated time from a designated parking spot at your local BJ's store.
Most of the parking spots for pickup orders are near the front door. You will see a sign up to show you which spots are designated for pickup orders.
You can use the BJ's app to pick up items or directly from BJs website. There is no additional fee when you choose pickup options.
The pickup orders can be placed three days out from the day you order your items. If you do pick up your items after 24 hours of the pickup date your order will be canceled.
The pickup option is very convenient when we share couponing deals that expire quickly.
Here is a list of my favorite items to grab curbside at BJ's.
Check out the quick video I did on my curbside pickup order the first time.
Same Day Delivery
In addition to Curbside Pickup, BJ's also offers the Same Day Delivery option. With Same Day Delivery, you can order your groceries online and then have them delivered to your home the same day.
If you can't make it out to BJ's for a pickup order, you can choose same-day delivery. BJ's has partnered with Instacart and Doordash to offer members more ways to save and have all the benefits as other grocery stores.
BJ's Perks Rewards Membership
If you are looking to save the most money when shopping at BJ's wholesale club a BJ's perks rewards membership is your best choice.
The BJ's membership cost for perk rewards varies. If you sign up for the BJs Perks Rewards you will earn up to 2% on most purchases in club and online.
The credit card rewards membership at BJ's can earn you up to 5% back- but to apply for this membership level you need to be a current BJ's member.
The Perks Credit Card also helps you get super low gas prices. Every time you fill up your tank your gas prices will be 10¢ less a gallon. That's right, every fill-up you always get an extra 10¢/gal of gas on top of any other gas savings promotions.
The most basic BJ's membership costs $55 a year. You can get a $25 inner circle membership online here.
You can check out a few major reasons why I renew my BJ's membership every year in the video below.
100% Money-Back Guarantee
The best part about taking the leap to join BJ's wholesale club is if you are not 100% satisfied you can get your money back for your membership fee.
When you purchase BJ's store brand items such as Berkley Jensen and Wellsley Farms- they come with a 100% money back guarantee.
If you're looking for a one-stop-shop for all your household needs, BJs is the place to be.
With an unbeatable selection of products and prices, as well as incredible deals available only to members, it's no wonder that more and more people are choosing BJs Wholesale Club as their go-to store.
So what are you waiting for? Sign up for a membership today and start enjoying the benefits!
CLICK HERE FOR MORE BJS DEALS!  Come Hang and Score Deals with us on Tiktok too! 
MyBJsWholesale may earn a small commission via affiliate links in this post.  Read  full disclosure here