As a veteran or military personnel, finding ways to save money wherever you can is important. Whether it's finding discounts on everyday items or taking advantage of military benefits, it all adds up in the end.
Well, here's a deal that all vets and military personnel will love – BJ's military discount for only $25. Plus, military members get a $10 welcome bonus loaded to your BJ's membership card.
In this blog post, we'll go over the steps to get this incredible deal and some of the perks of being a BJ's member.
How to Score a Veterans and Military Personnel Discount BJ's Membership
Step #1: Valid Military
Before you can enjoy the benefits of a BJ's membership, you need to prove that you are retired military personnel or active-duty personnel. BJ's Wholesale Club is partnering with ID.me to verify your status. You must have a valid military id.
It's a quick and easy process you can complete online or in-store.
Once you have verified your military status, you can move on to the next step.
Step #2: BJ's Military Discount
Now that you're verified, it's time to sign up for a BJ's membership. The regular price for a standard membership is $55, but as a military veteran or active-duty personnel, you can sign up for only $25 for a BJ's inner circle membership. This membership is now called the Club+.
This offer is valid for new BJ's members only and is not available for renewals. You can sign up online or in-store and pay with a credit card, debit card, or PayPal account.
This fee is for a year's membership, giving you access to all of the perks that come with being a BJ's member. It is not a BJ's perks reward membership that gives you a percentage back on purchases.
This is a better deal for military members considering the regular annual inner circle membership fee is $55.
Step #3: Load the $10 Welcome Bonus

After you have paid for your BJ's military discount membership, you will receive a welcome bonus of $10 that will be loaded onto your membership card. You can use this special promotions bonus towards most purchases at BJ's club within the next 30 days of receiving it.
With unbeatable savings of up to 25% off grocery store prices, you'll have no trouble finding something to use your bonus on.
Perks for BJ's Military Members

Aside from the incredible discount membership fee deal, BJ's offers several great perks to their members. Some of these perks include:
Unbeatable savings: Save up to 25% off grocery store prices.

Shop your way: Skip the line with ExpressPay or get same-day delivery or FREE curbside pickup.
Fill up for less: BJ's Gas has low prices every day.
Save even more with the BJ's Fuel Saver Program.
One-stop shopping: Make fewer trips when you can find everything you need for your family in one place.
Coupon stacking! BJ's is the only wholesale club that accepts manufacturer coupons. But they also have this amazing time when BJ's coupons overlap, and you can score DOUBLE the savings.
Many locations! BJ's has more than 250 clubs. You can check a BJ's near you here.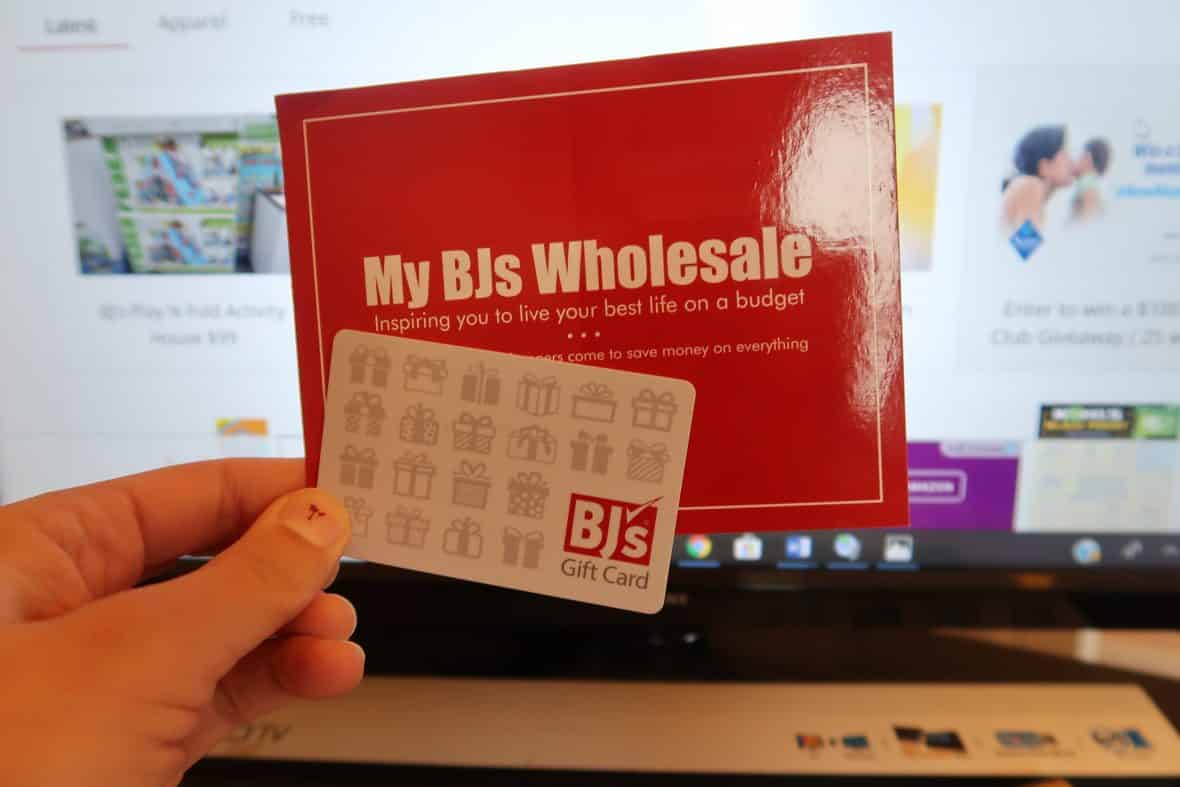 How Much is a BJ's Membership Renewal?
You can renew your BJ's membership for only $25. Check out our blog post on how to renew your BJ's membership for a deal.
You deserve the best deals and perks as a veteran or military personnel. This discounted BJ's membership is a fantastic opportunity to save money on everyday purchases and get access to BJ's incredible shopping experience.
You can save money and time with unbeatable savings, one-stop shopping, and the convenience of ExpressPay and delivery options. So, what are you waiting for?
Follow the easy steps to get your discounted BJ's membership and start enjoying the perks today.
CLICK HERE FOR MORE BJS DEALS!  Come Hang and Score Deals with us on Tiktok too!  $20 BJ's Membership Deal HERE
MyBJsWholesale may earn a small commission via affiliate links in this post.  Read  full disclosure here