As a couponer, I look back to those beginning times and laugh. I had no idea I was making such horrible couponing mistakes. I got a little stacking crazy and trying to use store coupons at other stores, and it was a hot mess. I don't want that for you.
So let's start from the beginning, shall we?
Let's find out if you are guilty of at least one of these couponing mistakes at BJ's.
BJ's Wholesale Club is the only club that allows the use of manufacturer coupons. That means that the BJ's coupons you get sent to your home monthly and the ones you pick up every two weeks in-store are in addition to any coupons from your local Sunday newspaper and online.
Grab a $25 BJ's membership for the entire year here.
This is one of the reasons I love shopping at BJ's. It leads to significant savings when you combine coupons. Sure it can take a bit of time, but I have plenty of tips and tricks to maximize your membership without spending hours.
If you are new to couponing at the club, be sure you are not making these common couponing mistakes at BJ's.
Only Using BJ's Coupons
As I said above, many people have no idea they can use manufacturer coupons with a BJ's coupon. In our coupon stacking section, you will see items paired with coupons for a great price.
Here is a scenario example.
Breakdown below.
Here's the breakdown:
Buy 1 Dove Men+Care Extra Fresh Body Wash, three pk./18 oz. $13.99
AND Use the $2/1 Dove Men+Care Body Wash Product, exp. 2/7/21 (RMN 01/24/21 #2) [Excludes trial/travel size]
Final Price: $8.99 or $2.99 each!
BJ's coupon policy states that you can use one manufacturer coupon with a BJs coupon on an item. They no longer use multiple manufacturer coupons per barcode.
Sign up and get my FREE BJs Buying guide below.
Buying More Than You Need
When you get started couponing and learning how to stack coupons, you may be tempted to buy more than you need.
For example, the mustard has a great coupon stack, and you are saving 50% off but do you need 4 HUGE bottles of mustard from BJ's?
Remember that many items at BJ's come in sizes more extensive than those found at your local grocery store.
You don't want to buy extra to use the coupon and get a better deal. Of course, you can always donate items, but be sure you aren't breaking your budget to get the savings.
Here are seven items you should AVOID buying to help you out on your next shopping trip.
Not Having Your BJs Membership Shared
BJ's has come a long way with promoting its online coupons. In the past few weeks, they have made an option for BJ members to share benefits.
You can now share the gas savings and coupons between membership cards, but you have to turn the option on in your online BJ's Wholesale club account. If you aren't familiar with this, I have a post here explaining how to do this.
You Aren't Stacking Online Coupons.
Every time we get a new BJs coupon book, it overlaps with other BJ's coupons. Now with how digital coupons are at BJs, there is plenty of coupon stacking.
If you skipped the details of the first explanation above, you can tap here and see all the incredible coupon stacks at BJs.
Check out how to use BJ's digital coupons and stack them here.
Not Using Your Stockpile
Many couponers think in the beginning they have to grab every deal that comes around. However, as a blogger, I see many deals come around every 4-8 weeks.
Sure, that sounds like a long time, but when you grab a few items while they are at a stock-up Price, they should last you until the next rock bottom price.
We follow the pantry cooking lifestyle by using what we have and stocking up. I share more about this on my Tiktok page below and my frugal living/homesteading blog HERE.
During our spending freeze, this gives you time to let some of the other deals you don't need go. Our pantry saved us.
We can get pasta for less than $0.80 a box frequently at BJ's and many other retailers when it is on sale and paired with coupons.
So it's tempting to grab some even though I just looked in my pantry, and I have ten boxes of pasta.
Don't waste your time and funds to keep stocking up when you are already stocked. You can easily get caught into the trap of "HOT DEALS NOW." But you can also go broke, grabbing every deal.
Remember that we have sale cycles meaning every 4-8 weeks, the identical items will be on sale again.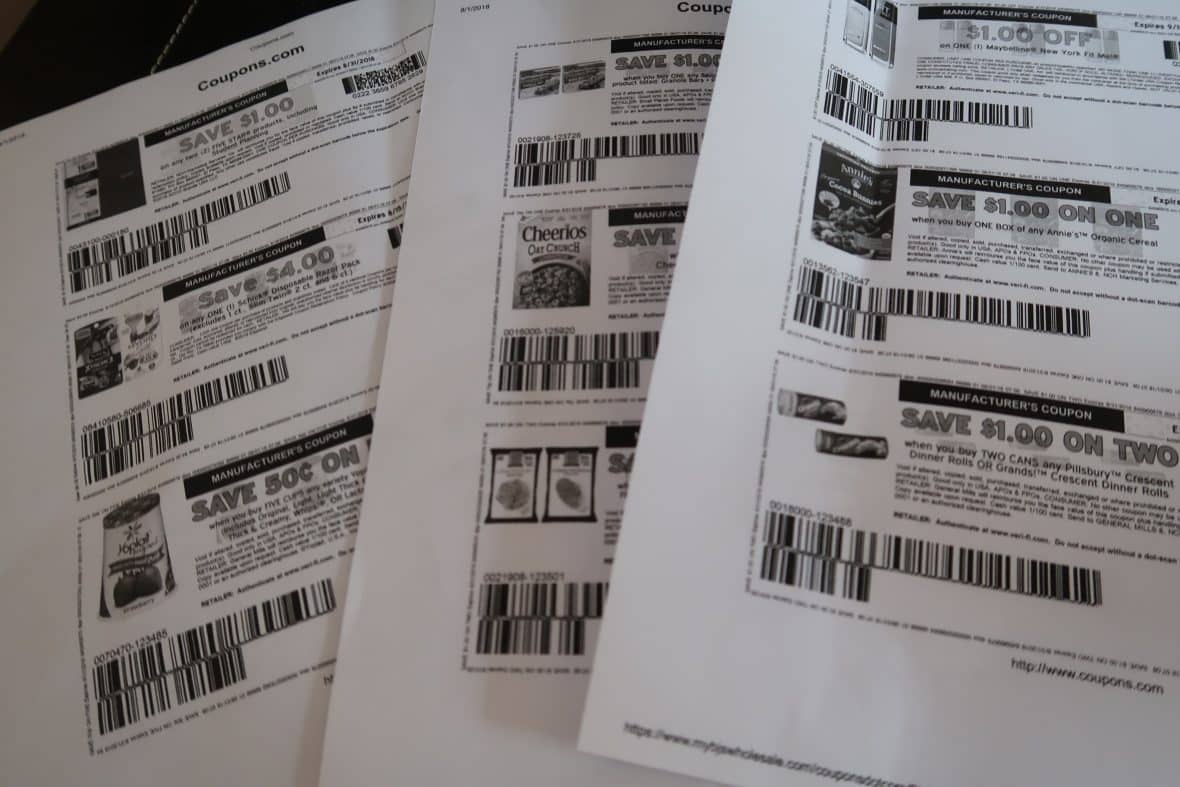 Not Bringing The BJ's Coupon Policy With You to Shop
We have all been there. Ready to use our coupons, and the coupons beep. The cashier says, we can't do that, and we have to fight for a policy we didn't come up with.
BJ's Wholesale club did. So we get discouraged and then come and vent to our fellow savers on our excellent FB page for BJ's Couponers.
Please print out the BJ's coupon policy or show it on your phone. So many cashiers do not know the procedure, and many of the supervisors do as well.
It's not fair that BJ's Wholesale club prides itself against other warehouse stores by accepting multiple coupons. They need to follow their policy, and we do too.
Be firm in your knowledge of the policy and know if each item has an individual barcode. In my price book, the number of barcodes is listed next to the item for your convenience.
You're Not Following a Deal Blog
"Not now, Hunny. I'm still searching through this ad for the best deals." Whoa, whoa, whoa. That, my dear, is a thing of the past. There is no more searching through the ad yourself than searching through your coupons to match the items up.
This is done for you, by me, and many other beautiful bloggers.
You can get all the BJ's Coupon stacks here.
And there you have the most common couponing mistakes at BJ's Wholesale Club!
What struggles do you have when it comes to couponing at BJs?
CLICK HERE FOR MORE BJS DEALS!  Come Hang and Score Deals with us on Tiktok too!  $20 BJ's Membership Deal HERE
MyBJsWholesale may earn a small commission via affiliate links in this post.  Read  full disclosure here